Dr. Boysen Management + Consulting:
Management consultant and interim manager
I help my clients in mechanical and plant engineering, the automotive supply industry, metal and plastics processing and industry-related services to master challenging change projects.
My consulting and management services for companies
The challenge
Many existentially critical problems are not based on single causes; rather, they are phenomena of multiple, often interrelated causes. We are dealing with dynamic and complex challenges that require holistic and systematic approaches, well-coordinated measures and a mindful, agile approach.
In mechanical engineering and plant construction, in the automotive supply industry, in metal or plastics processing and with industry-related service providers, such dynamic complexity is usually present.
Effective solution approach
I help my clients to find and implement sustainably effective solutions to their challenges by orienting the way I work to the principles of holistic and systemic management.
Management consultancy and interim management are often strictly separated. I combine both: methodically sound analysis and conception and implementation with responsibility within a time-agreed framework. In increasingly dynamic environments, conception and implementation have to be thought of and carried out together.
My clients benefit from my fresh, unbiased view of their company against the background of several decades of project experience in profit improvement, stabilisation, restructuring and acute crisis management.
The path to operational excellence
The greatest potential for operational improvement often lies outside the operational functions where problems become apparent. For example, the causes of production backlogs, quality problems or excessive working capital often lie in inappropriate interaction with other functions. A focus on process quality, the quality of exchange at interfaces, feedback and dynamic effects has proven successful in many mandates.
A clear strategic line as a prerequisite
However, the highest operational efficiency and effectiveness will fizzle out if the company's activities are not guided by a strategic line that is in line with the market and incorporates the dynamics of demand and competition as well as the company's own capabilities. Just as important for economic success as a coherent strategic concept is strategic clarity and determination in operational implementation, which must be consistently reflected in innovation management, product management and product development. The starting point for all ideas, projects and investments must be the market.
Sales orientation as the key to success
An agile, sales-oriented organisation in which all activities emanate from and are led by mindful sales can be highly efficient. Sales-oriented organisations are best integrated into their economic environment and thus resilient.
Management consultancy and interim management with high standards for sustainable success
Since 2001, I have been helping my clients from industry and industry-related services to overcome special challenges quickly and securely with creativity, methodology and commitment.
Depending on the task, I am available as a management consultant or as an interim manager.

Dipl.-Ing. Dr. rer. pol. Werner Boysen
Dr. Boysen Management + Consulting GmbH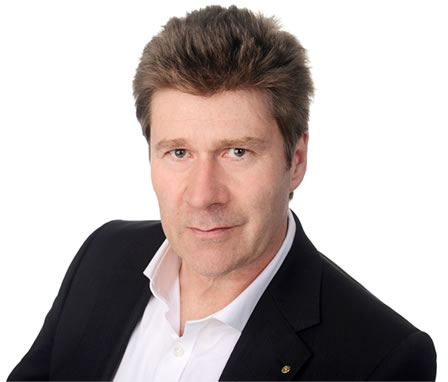 Dr. Boysen is an active member of the Bundesverband freier Berater e. V. (Federal Association of Independent Consultants), which commits management consultants to appropriate quality standards.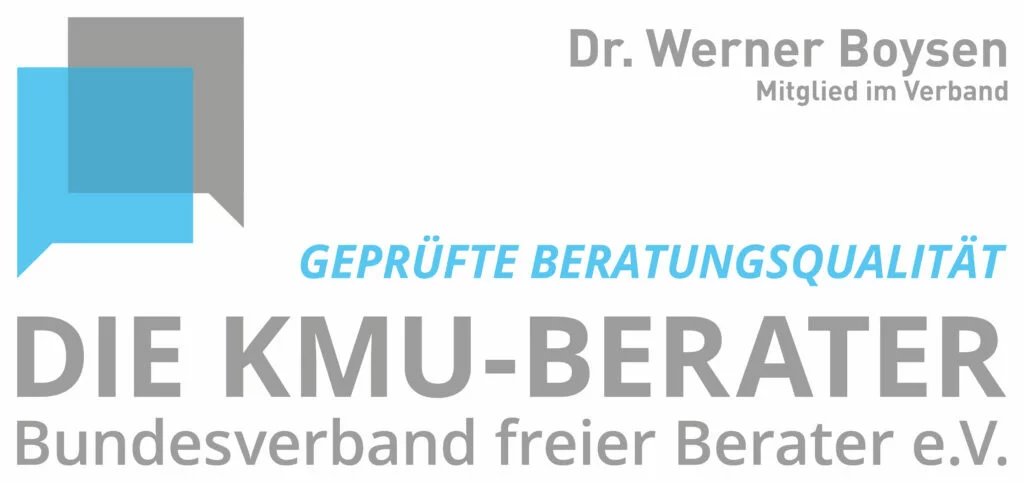 Dr Boysen is also an active member of Dachgesellschaft Deutsches Interim Management e. V. (DDIM).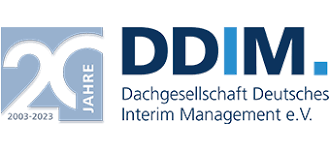 Dr. Boysen Management + Consulting GmbH is an institutional member of the Deutschen Gesellschaft für System Dynamics e. V. (DGSD).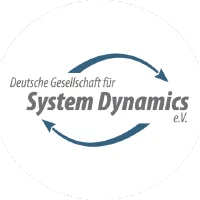 Streamlining processes and improving operational results together
Supplement your competences with my methodological know-how, many years of project experience, creativity and an unbiased view. As a management consultant and interim manager, I support companies in the metal and plastics processing industry in optimising processes as well as operational results and crisis management. In doing so, I place a special focus on your individual problems. Let's talk about your challenge without obligation and explore together whether a cooperation can become a success story for both sides!
consultingcheck – the cost-free 1st-level online business consultancy for specialists and executives
Valuable impulses and orientation through consultingcheck
So that I can focus my time on developing customised added value for you, I have created consultingcheck, a virtual business consultancy.
Here you get access in dialogue to many general recommendations for good corporate governance and to relevant experiences, useful tools, literature recommendations and proven experts.
News
30.10.2023
Podcast on resilience
On Tuesday, 9 August, Christoph Krause recorded an interview about resilience for companies with me as a podcast. You can access this interview, which took place in a circle of Rotarian friends, via the following links: on Apple Podcast: https://apple.co/3dtd3JI on Spotify: https://spoti.fi/3AhTXzgon Imagine Rotary: https://bit.ly/3w0gka0or on the Machercast page: https://bit.ly/3bWE9bR Have a listen, and
...
Read more